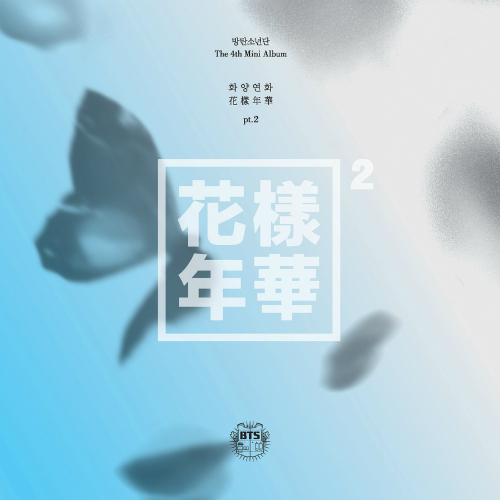 '
The Most Beautiful Moment in Life Pt. 2
.' will include a total of 9 songs including title song 'Run,' 'Intro: Never Mind,' and others. The preview video meanwhile featured snippets of 6 other album songs including 'Run,' 'Butterfly,' 'Withered Leaf,' 'Whalien 52,' 'Parrotbill,' and and 'Ma City.' One thing of note was that the snippet of 'Run' was of the original version, and not the ballad version that was previously released, and raised fans' anticipation.
Having contributed in the previous album, the track list revealed that members
Rap Monster
, Suga, V, Jung Kook and J-Hope have once again contributed to the new album, and they will seek to show a more mature side of themselves music-wise to fans.
Download [Full Mini Album] BTS – The Most Beautiful Moment in Life Pt. 2 (MP3)
Artist: 방탄소년단 (
BTS / Bangtan Boys
)
Album: 화양연화 (HwaYangYeonHwa) pt.2 -
The Most Beautiful Moment in Life Pt. 2
/
In The Mood for Love Pt.2
Release Date: 2015.11.30
Genre: Rap / Hip-hop
Language: Korean
Bit Rate: MP3-320kbps
Track List:
01. INTRO : Never Mind
02.
RUN
03. Butterfly
04. Whalien 52
05. Ma City
06. 뱁새 (Parrotbill)
07. SKIT :
One
night in a strange city
08. 고엽 (Whitered Leaf)
09. OUTRO : House Of Cards &&
[Mini Album] BTS - In The Mood For Love Pt.1 (Mp3)
Download Album BTS – The Most Beautiful Moment in Life Pt. 2 (Mp3)
Size: 79.7 MB
»
방탄소년단 (BTS) - INTRO : Never Mind.mp3
»
방탄소년단 (BTS) - RUN.mp3
»
방탄소년단 (BTS) - Butterfly.mp3
»
방탄소년단 (BTS) - Whalien 52.mp3
»
방탄소년단 (BTS) - Ma City.mp3
»
방탄소년단 (BTS) - 뱁새 (Parrotbill).mp3
»
방탄소년단 (BTS) - SKIT : One night in a strange city.mp3
»
방탄소년단 (BTS) - 고엽 (Whitered Leaf).mp3
»
방탄소년단 (BTS) - OUTRO : House Of Cards.mp3
»»
[MV] 방탄소년단 BTS - RUN.mp4